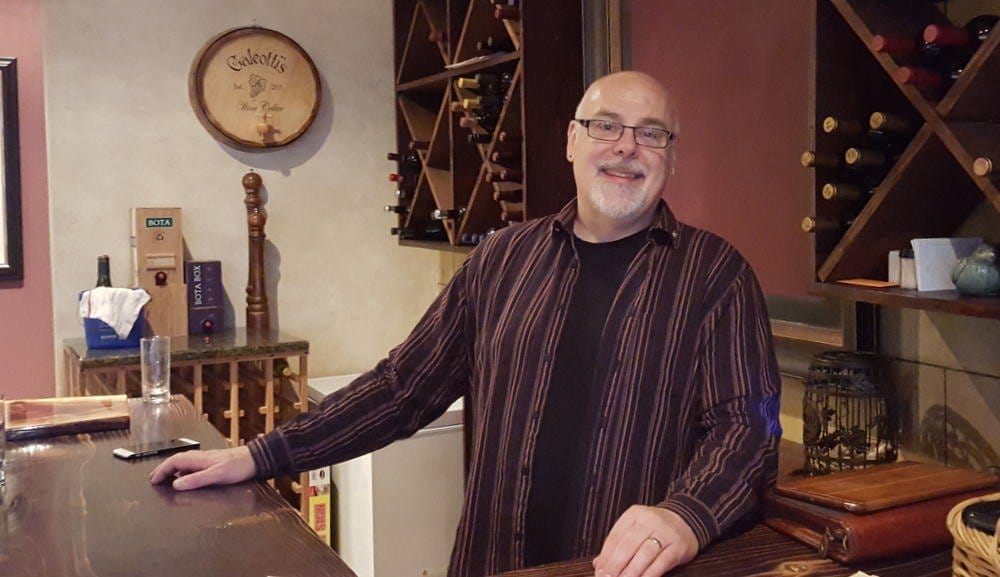 We're Back!!  We are thrilled to again be serving our friends and customers in this great community.  As a family we are humbled by the encouragement and support from all of our friends, former customers, fellow Rotarians and city leaders.  It's because of all of you that we decided to come back and build a restaurant — a gathering spot that we can all be proud of and enjoy.
So, welcome to Galeotti's Wine Cellar! We are grateful for our shared history, and we step joyfully into a new and exciting beginning.
Innovation
Galeotti's Wine Cellar is an innovative restaurant and wine cellar idea conceived through hardship and loss, as well as love and deep friendships.  It's a long story, probably very similar to every other family's painful journey.  Suffice it to say, we have learned to look at loss and failure as education and growth, and because we believe in forgiveness, grace and do-over's, we love the idea of rising from the ashes of our last restaurant with great lessons learned and treasures to share. Our desire is to build a restaurant that carries our values and offers the heart of love and friendship by creating a warm, welcoming atmosphere where friends and family can enjoy quality food and wine at affordable prices.  That's how it started.
Membership Has It's Privileges
Galeotti's Wine Cellar is an open-to-the-public restaurant, with entertainment events & a soon-to-come culinary school.  Everybody is welcome.  However, "Membership has its privileges".  Galeotti's is a membership driven restaurant where members have a voice and a vote regarding wine, entertainment & culinary school subjects.  Membership makes it possible for us to offer delicious, gourmet, made-from-scratch food and really good wines that won't hit your wallet hard.  Our motto around our wine selection is, "Buy a bottle share a bottle".  At Galeotti's, our wine is priced to enjoy and share.  You'll want to check out our wine list pricing.
We want to be your date night destination, and your second living room.  The atmosphere is different every night because of who you are.  We don't see you as customers… we see you as friends, or soon to become friends.
So, check out our menu… peruse our photos and membership page, and help us build something that is
Truly enjoyable
Fair and reasonable
Friendship building and
Beneficial to everyone.
Mike & Sheila Galeotti
Galeotti's Wine Cellar